CompSoc runs a large-scale annual hackathon with students from all sorts of backgrounds.
In 2019, DurHack returned for its fourth iteration, which welcomed 200 students from all over the UK and Europe.
Sponsors like Durham County Council, Atom Bank, Goldman Sachs, Waterstons, Capital One, and StarLeaf helped to make this our largest hackathon yet.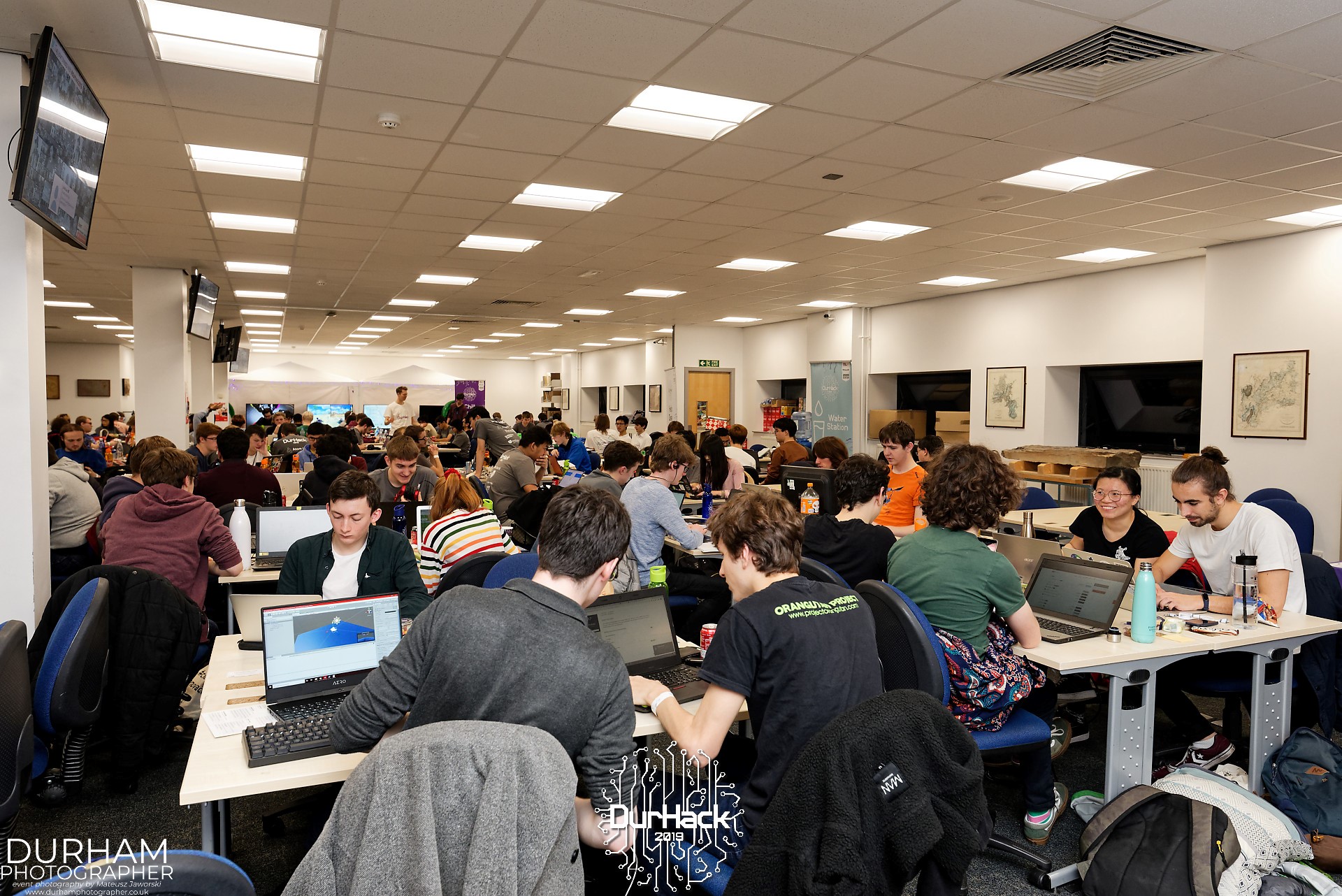 See submissions and photos from the event at:
If you're interested in sponsoring DurHack 2020: